For the longest time, I had no interest in knitting a
Clapotis
. Maybe it was its fad status in the knitting world. Maybe I was scared off by the odd name.
But I suppose I have now learned that sometimes, the fads become fads for a reason.
I LOVE IT!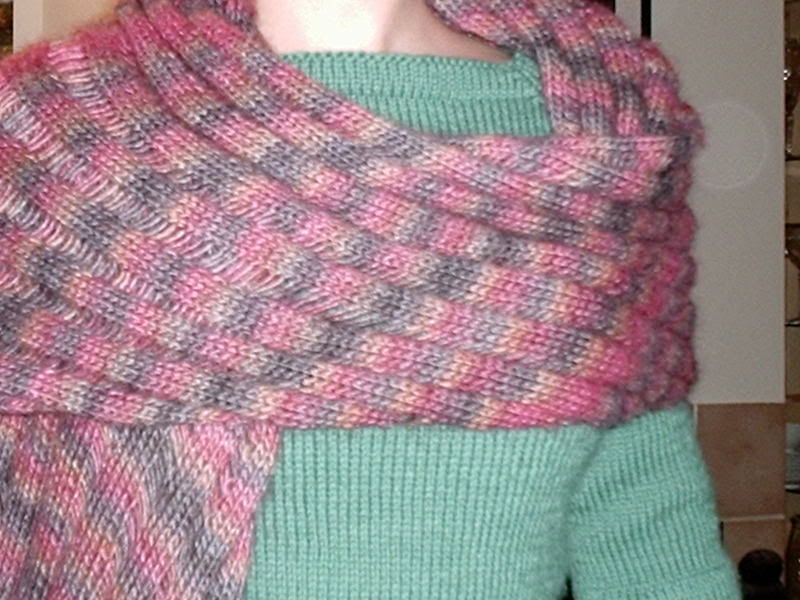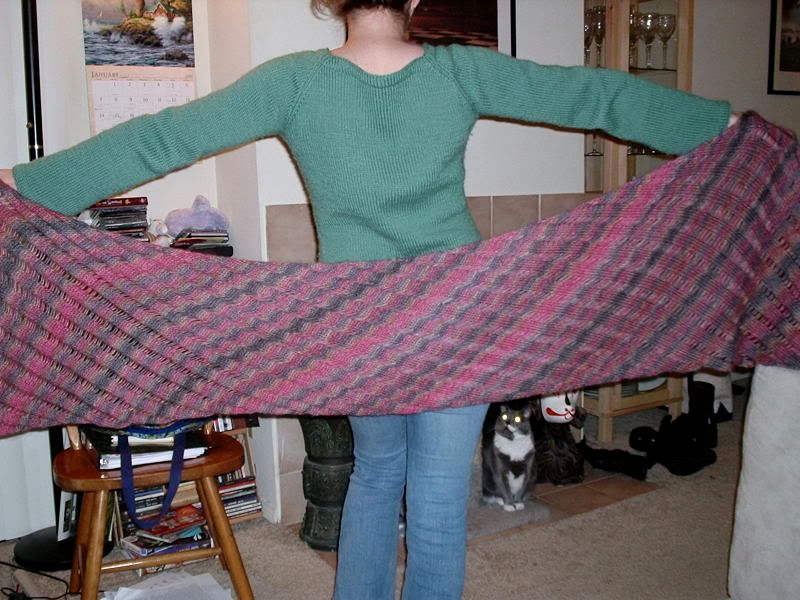 (These photos are sort of an FO-twofer, since the sweater is an Hourglass Sweater from Hoverson's
Last Minute Knitted Gifts
that I made last summer. You can see Cat in the bottom picture, looking at me with dramatically flashing eyes!)
Anyway, here are its stats:
Name: Clapotis
Yarn: 5 balls Rowan Tapestry (wool/soy blend)
Needles: US8 circs
Notes: I skipped one repeat of the increases since I didn't want it too wide. I was totally worried that I would hate the random bright stripes that appeared in a couple of balls (even though they were all of the same dyelot), but I have to say that I adore the randomness. I also thought that it would end up too Rainbow Brite-y, but the overall effect seems to be fairly subdued.
I finished it last Thursday because I became suddenly determined to wear it out this weekend (two of my husband's students had performances - a play at Crossroads school and an opera at the new postmodern Cathedral downtown).
I LOVE IT!
That is all.