But I'm reporting in with a collection of FOs!
First, my mini-Eleanor.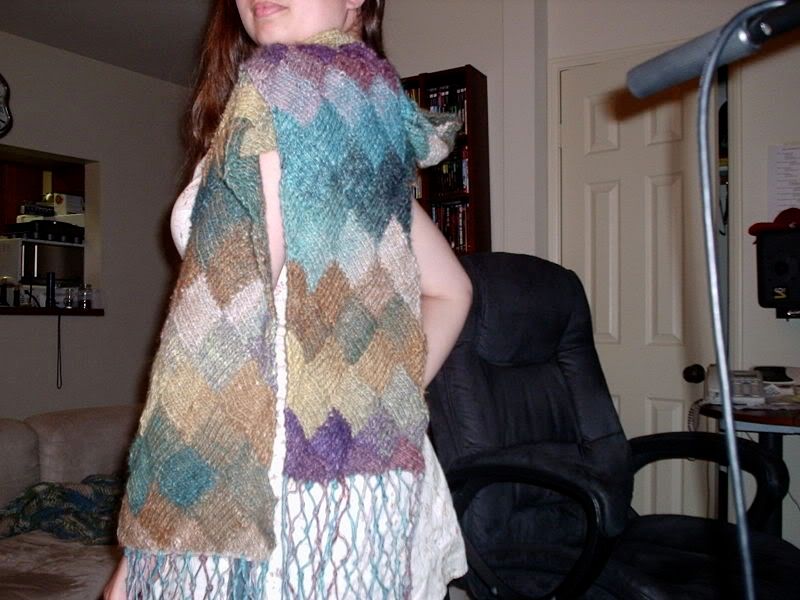 A friend gave me a gift certificate to Wildfiber as a thanks for singing at her wedding, and I finally got to try 4 skeins of Noro Silk Garden...which is just about the best yarn EVER. I had been drooling over that Eleanor the moment I saw it in Scarf Style, but a big ol wrap like that is so impractical in So Cal. So sad. But a scarf that can double as a small wrap, now that's something I can use!
Next, the ugliest Jaywalkers EVAR:
Made of Lorna's Laces in the Bee Stripe colorway. First socks I've ever made. Great pattern. At first, I was in denial about the ugliness. But now, I've come to embrace them. So ugly, they're cute, right?
I know I promised pictures of my finished Rusted Root...but I washed it and it's drying right now, so: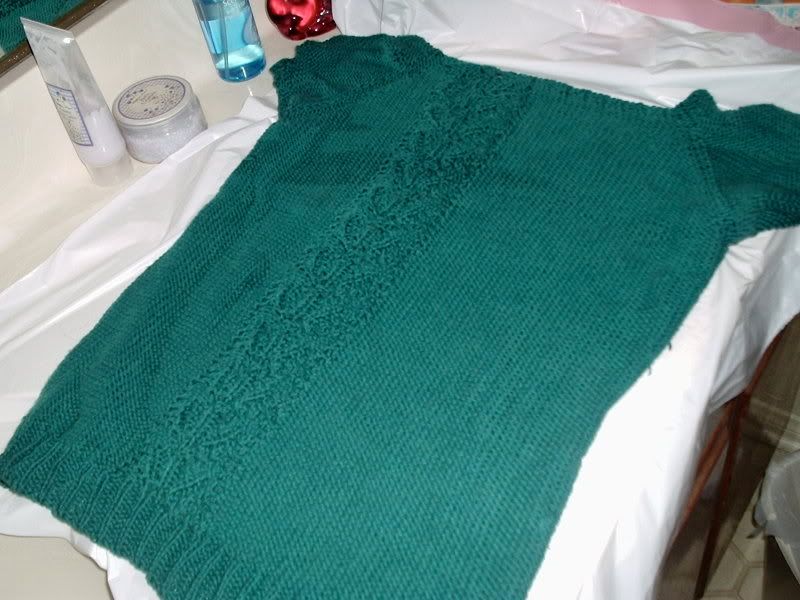 Also, a dream swatch headscarf made of Kollage's Cornucopia. 100% corn product, my friends! I have to say, I loved working with it. So lightweight, very stretchy, and so sunny and happy. Good times.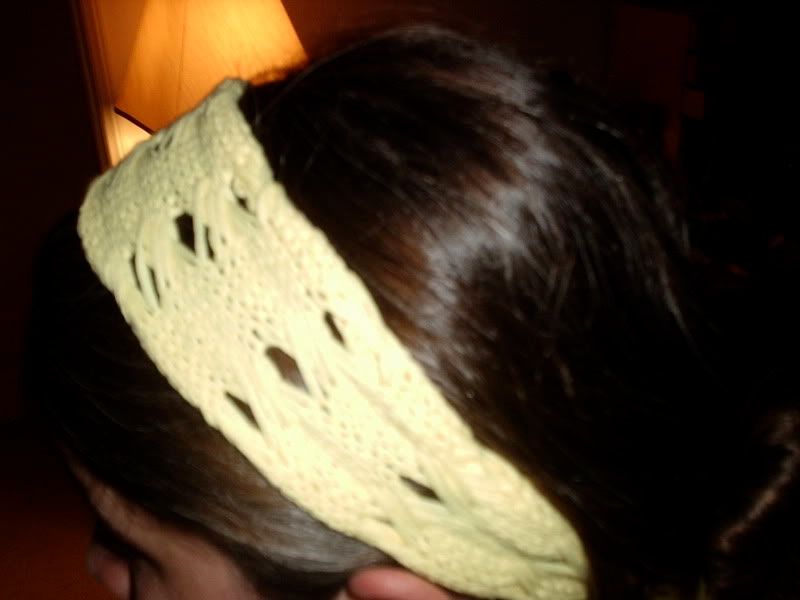 And I'm working on Breeze socks from the recent Knitty.com issue. Finished one, and it's being modeled with obvious enthusiasm by Cat. These will go to a friend soon!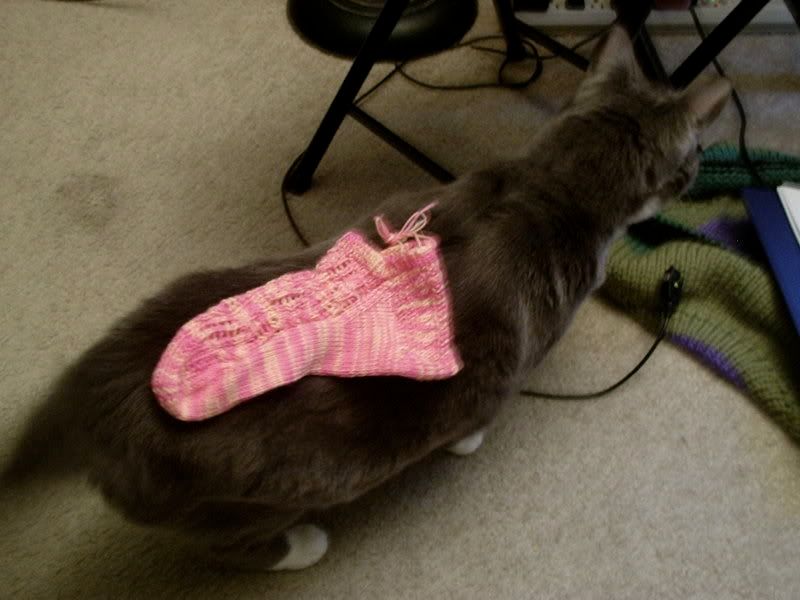 Oh, and one last thing, the market bag from knitpicks.com. Free download, fast knit, and a great stashbuster! I used up the last 4 skeins of Shine Worsted leftover from my Arwen. I made the small size bag...the large bag must be big enough to cart a piano! Or maybe a cello.