For some reason, I can't keep myself from casting on these days. I have way too many UFOs (unfinished objects) in my apartment! I have never had this problem before. In the past, I have tended to only work on one project at a time, and only when it's finished would I allow myself to cast on for another one. I haven't finished a project in months; I keep looking forward to the promises of the next one.
Let's take stock, shall we?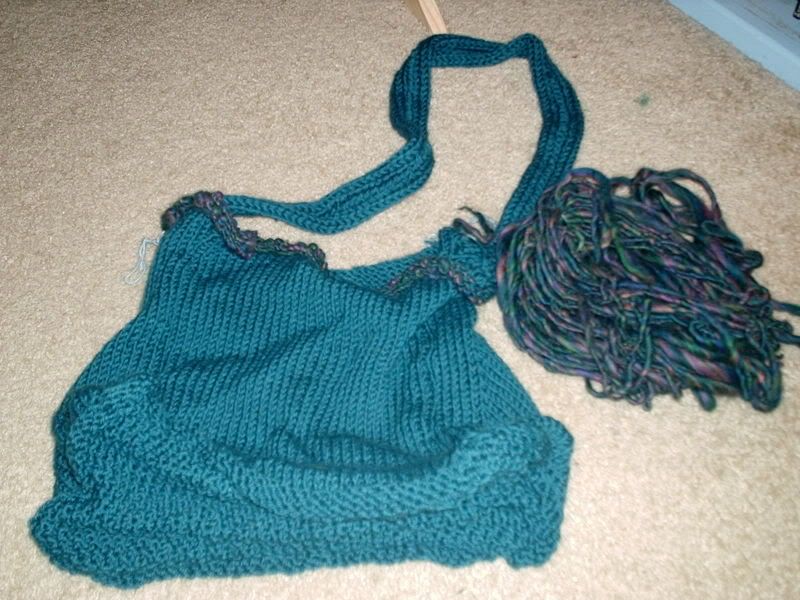 First, the Betsey Bag from
Spin to Knit
. It's more or less done. But it needs to be FELTED before I can knit on the bag flap. The yarn for the flap is my very first handspun, I can't wait to work with it. But I don't have a washing machine...and I'm not going to go dump $1.50 of quarters into the coin-op machines. Sigh.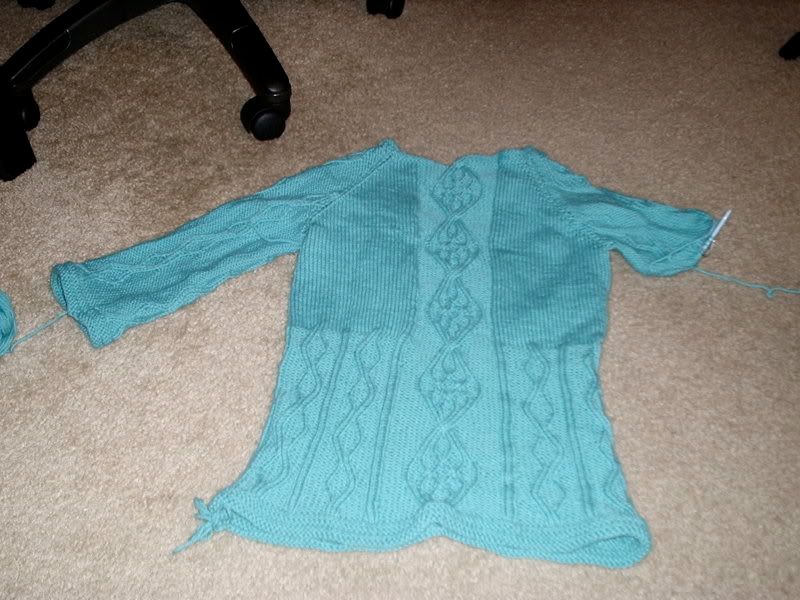 Next, the neverending CDR. I worked on it over two round trips flights from Boston to LA, and now when I think about working on it, I get a little vertigo.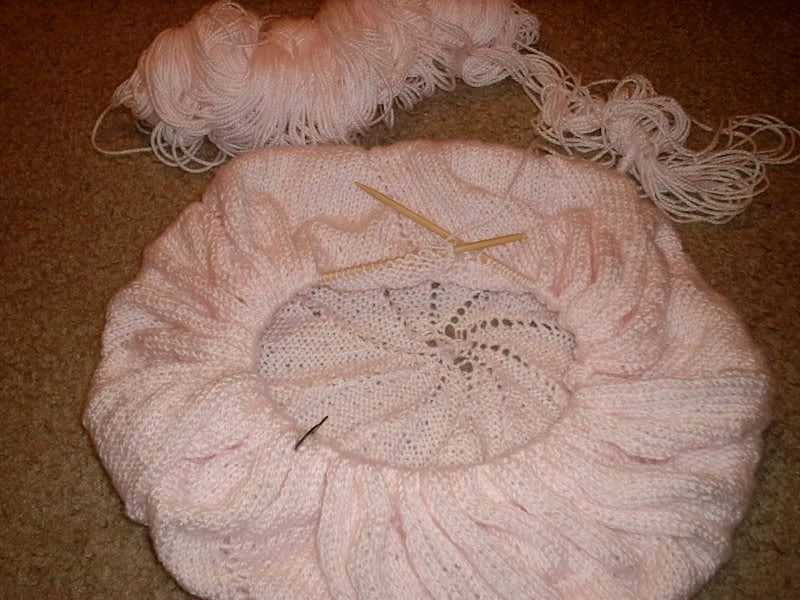 Ah, the pinwheel baby blanket. I bought the yarn for this way back in February, knowing my friend's baby was due in late June. Plenty of time, no? I'm a fast knitter, yes? Well my friends, a pinwheel blanket with DKish weight yarn on size 6 needles takes FOREVER. OMG. And it doesn't help that this skein has become particularly ornery (tangled) in its ending stages...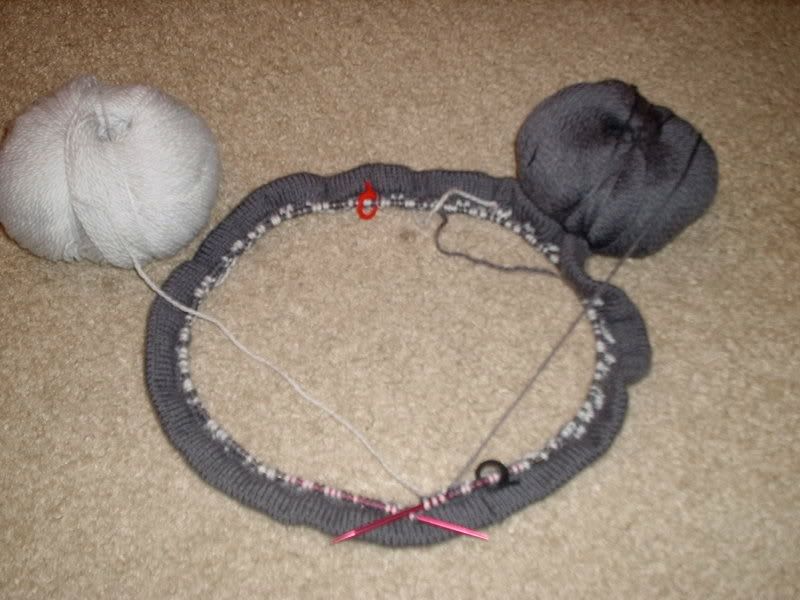 And here's my 2-color Venezia. She will be a beauty when she's finished. Like, 20 years from now.
The Rusted Root is a great, fast knit, and this is the one I can't put down right now (at the expense of everything else).
And finally, the Scherezade shawl: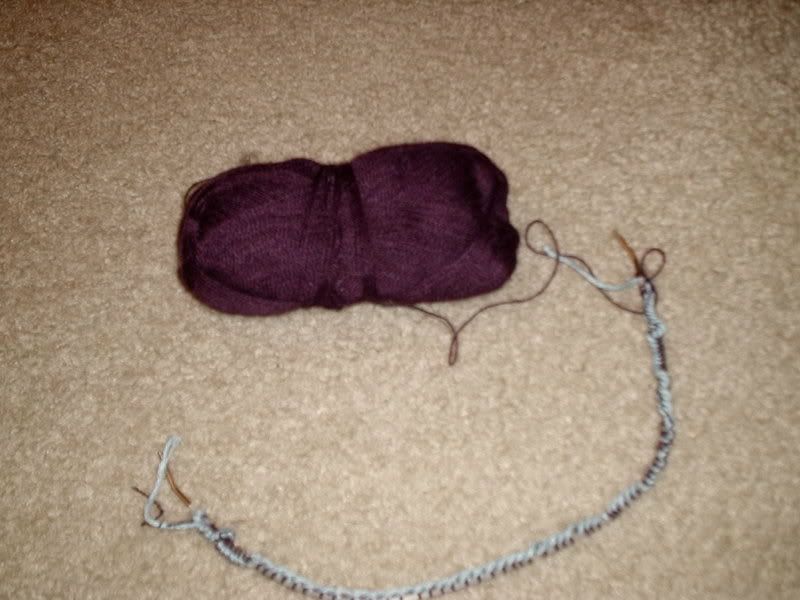 A-hahaha. Ha. And this doesn't even count the bumblebee Jaywalker socks that I couldn't find...